PROVIDENCE – A development proposal would place a new 12-story building with 131 residential units in the Jewelry District, taking the place of two smaller buildings.
An informational meeting on Monday at the Providence Downtown Design Review Committee did not include any public comment or a vote. The purpose is to get feedback from board members before a plan is formally filed.
The project is by Providence Chestnut I LLC, incorporated in Delaware. The architect is New York-based Gerner Kronick + Valcarcel Architects.
According to the preliminary plans shown to the board, the building would take the place of two existing buildings at 151 and 155 Chestnut St.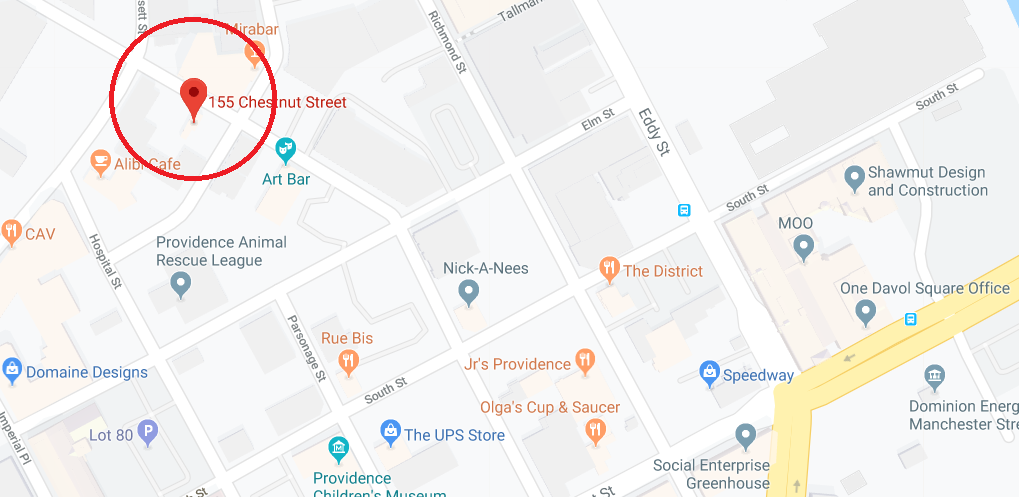 Both properties are currently owned by Royal Limited LLC.
The site is between Bassett and Elbow streets in the city's historic Jewelry District, not far from the I-195 Redevelopment District.
The construction would involve modular construction, according to the documents, involving self-contained units that are constructed off-site and then lifted into place.
According to the floor plans, the ground floor would include space for retail – potentially a yoga studio and a spinning room – as well as a coffee shop and other facilities.
The residential floors would cover eleven stories. The allocation chart proposes 50 studio units, 64 one-bedroom units and 17 two-bedroom apartments.
The applicant is seeking three waivers of city zoning requirements, relating to a setback from the street, a storefront glazing requirement for the ground floor and for demolition of buildings in a historic district.
The building is eligible for a building height bonus, because of the amount of ground floor space proposed for active use by the public. The height bonus affords a 30% increase.